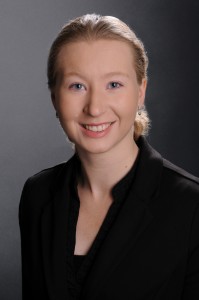 Right with the start of the new semester, CrossWorlds proudly annouces the visit of Jun.-Prof. Dr.-Ing. Verena Nitsch, Assistant Professor of Cognitive Ergonomics at the Universität der Bundeswehr München, from October 26-27th. Within our series of talks on "Interdisciplinary Research on Social Technologies" she gives an exciting lecture on "Natural Human-Machine Interaction: is multimodality the key feature of the Natural User Interface?" at October 27th, 9.30-11.30 a.m. in Room 1/305 (main building, Straße der Nationen 62). The talk will provide fascinating insights into research on the design of multimodal human-machine interfaces and discuss challenges arising from this approach as well.
Again, CrossWorlds invites all interested students and university staff to attend the talk. Please spread the word!
You can read the abstract of the talk and a short bio of Jun.-Prof. Dr.-Ing. Verena Nitsch after the jump.