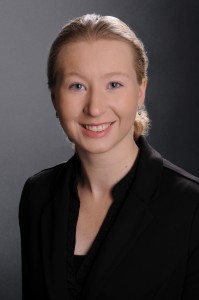 Right with the start of the new semester, CrossWorlds proudly annouces the visit of Jun.-Prof. Dr.-Ing. Verena Nitsch, Assistant Professor of Cognitive Ergonomics at the Universität der Bundeswehr München, from October 26-27th. Within our series of talks on "Interdisciplinary Research on Social Technologies" she gives an exciting lecture on "Natural Human-Machine Interaction: is multimodality the key feature of the Natural User Interface?" at October 27th, 9.30-11.30 a.m. in Room 1/305 (main building, Straße der Nationen 62). The talk will provide fascinating insights into research on the design of multimodal human-machine interfaces and discuss challenges arising from this approach as well.
Again, CrossWorlds invites all interested students and university staff to attend the talk. Please spread the word!
You can read the abstract of the talk and a short bio of Jun.-Prof. Dr.-Ing. Verena Nitsch after the jump.
Abstract
Most of us have experienced frustrating interactions with modern machines, including computers and smartphones, automated coffee machines, ticket vending machines and even cars. Consequently, researchers and developers continuously explore new options to engineer human-machine interfaces (HMI) that would render our interaction with everyday technology more effective and enjoyable. Natural User Interfaces (NUIs) aim to facilitate intuitive and safe interaction, even for users who have no prior training or expert knowledge. However, it is still unclear, which criteria a HMI must meet in order to qualify as a NUI. A possible key feature of NUI design may be multimodal in- and output options that send and receive visual, auditory and haptic information simultaneously, thus taking advantage of human mental models and evolutionarily developed sensory capabilities. The talk will highlight a number of potential NUIs, present current research and discuss some of the most demanding challenges in the development of multimodal HMI from the perspective of engineering psychology and cognitive ergonomics.
Bio
Verena Nitsch received B.Sc. and M.Sc. degrees in Applied Psychology and Organizational Psychology in the UK, after which she pursued an academic career at the Human Factors Institute of the Universität der Bundeswehr München in Germany, where she received a doctoral degree in Engineering in 2012 and was appointed Assistant Professor of Cognitive Ergonomics in 2013. For her research work, she has received several national and international awards. She is a member of numerous professional bodies, including the IEEE, the International Association of Applied Psychology and the German Usability Professionals Association. Her research focuses on human interaction with technologies as varied as VR simulators, assistive devices, telerobotics and social robotics.