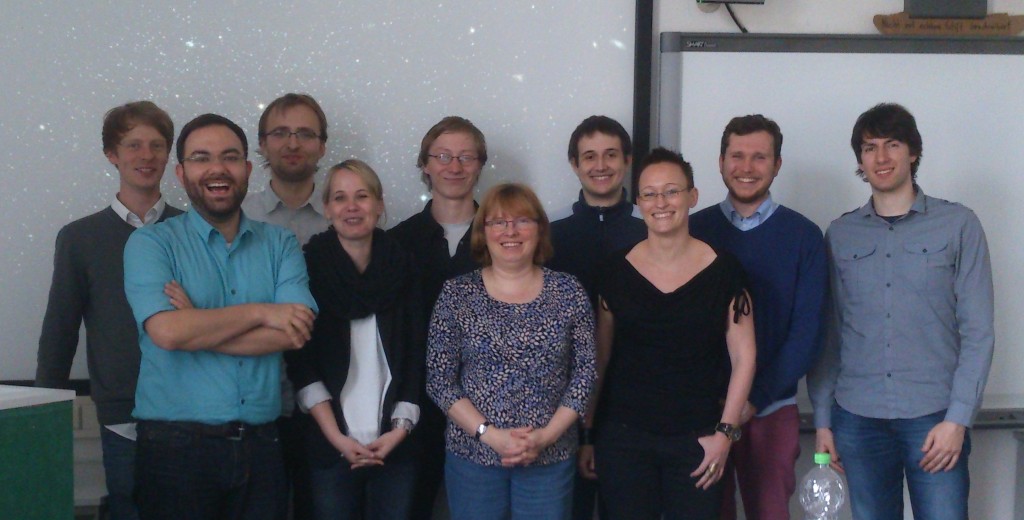 Friday the 3th of May we had the pleasure to welcome Prof. Kerstin Dautenhan in Chemnitz for a talk on Challenges in human Robot Interaction. Kerstin Dautenhahn is Professor of Artificial Intelligence in the School of Computer Science, Faculty of Science, Technology and Creative Arts at University of Hertfordshire. There she is coordinator of the Adaptive Systems Research Group with the main areas of research in Human-Robot Interaction, Social Robotics, Socially Intelligent Agents and Artificial Life. In her talk on challenges in Human-Robot Interaction she gave plenty examples of robots and scenarios the Adaptive Systems Research Group created.
Kerstin Dautenhahn is former member of the Department of Biological Cybernetics at University of Bielefeld, Germany, 1990-1993, and AI-Lab at GMD (now Fraunhofer), Sankt Augustin, Germany, 1993-1996, and VUB Artificial Intelligence Laboratory, Brussels, Belgium. In April 2000 she joined the Department of Computer Science (now School of Computer Science) at University of Hertfordshire as Principal Lecturer. She got promoted to full Professor in 2003. We are very happy that she joined her rich experiences in interdisciplinary research – she joined Robotics as a studied Biologist – afterwards with some of our PhDs.
Further information about Kerstin Dautenhahn can be found on her Website.
Tags: HRI, Kerstin Dautenhahn, Robotics, Talk